GAAMI, in collaboration with BAKJA HEALTH MOVEMENT, teaches students to make the following Herbal Products:
1.Capsules & Tablets 
Making herbal capsules is a good way to make use of herbs that are bitter or unpleasant tasting, making them unsuitable to drink in a tea. Capsules are also more convenient at work or school, and can be stored in bulk in bottles, jars, or dispensers for ease of use.
2.Decoctions 
Herbal decoctions are the herbal preparations made by slow simmering such parts of medicinal plants and herbs as bark, berries, seeds, roots and others. Slow simmering is obviously one of the best ways to extract all therapeutic powers and healing effects from these tenacious parts of medicinal herbs. Certainly, it is possible to make herbal decoctions from stems and leaves if you want to have a stronger and more powerful herbal preparation.
3.Tinctures
Herbal tincture can be used to preserve herbs for medicinal use. Herbal tinctures are generally comprised of alcohol and the herb to be preserved. Vinegar and glycerin are also used to preserve herbs and sometimes these solutions are also called tinctures, however vinegar and glycerin are not generally considered as effective as alcohol in preservation.
4.Poultices 
An herbal poultice can increase blood flow, draw out toxins, reduce swelling and relax the tension of muscles. They can help draw out pus and embedded material from wounds and abscesses. They are also effective for sprains, bruises, enlarged lymph nodes, various skin ulcers and many other ailments.
5.Salves
Natural salves work quickly, effectively and without burning, itching or hurting.Salves are soothing, they quickly and gently penetrate the skin, virtually infusing all the goodness & healing herbal properties right where they are most needed.They don't burn of have harmful side effects and offer almost instant comforting relief from many different symptoms.
6.Infusions
Herbal infusions are a natural healthy way to achieve excellent health.Why use dry herbs for infusions? Using dried organic herbs in this way allows all the nutrients, meaning minerals, vitamins, proteins, and other goodies to release into the water in a big way!
7.Eye Drops
Eye Drops are useful in Eye Care, Red Itchy Eyes, Eye Allergies, Dryness in Eyes, Watering Eyes, Eye Strain, Conjunctivitis.
8.Injections
The herbal injections are aqueous preparations of herbs or combinations of herbs, intended for introduction into the cavities of the body by means of a syringe.These are available in the forms of solutions, emulsions, extract in the form of dried powder (to be made into solution when ready to use) and concentrates (to be diluted when ready to use).
9.Liniments
The primary purpose and use for liniments is to relieve pain or stiffness in muscles and joints. Arthritis is commonly known to produce repeated use of herbal liniments which are usually formulated from alcohol, acetone, or other quick evaporating solvents.
10. Herbal Tonics
An herbal tonic is used to help restore, tone and invigorate systems in the body or to promote general health and well-being.
11.Cough Mixtures
A soothing blend of herbs, free from sugar, preservatives and colorants. Ingredients. These syrups are made with fresh & dried herbs, water and honey to keep them fresh & viable. reduce cough spasms and encourage expectoration.
12.Suppositories
Herbal suppositories are made using herbs and natural butters instead of chemicals and other harsh properties. Basically, a suppository is a single dose bolus or herbal mass made of solid oils or gelatinous semi solids containing herbs and/or essential oils that will melt at body temperature when placed in a body orifice other than the mouth.
13.Beauty Products
Many garden flowers, vegetables and herbs can be used to make herbal cosmetics and the process is no more time consuming than making a simple sauce! We create natural shampoos, hair rinses, facials, moisturizers, and body oils to enhance your beauty while protecting your health and wellness.
14.Herbal Teabags
Herbal teas, also known as tisanes or herbal infusions, are a caffeine free blend of natural herbs, fruits, flowers and spices.
15.Herbal Soap
These herbal ingredients are used in various combination's in soaps. These soaps, based on the extracts present in them, can prevent and cure skin infections without harmful effects of chemical products. Thus herbal extract have versatile properties. Most of all if used regularly in place of chemical based soap herbal soaps can prevent many skin ailments from even appearing.
16.Herbal Shampoo
The herbal shampoo is made with an impressive combination of herbs and botanicals including,thyme, lavender, black sage and other sweet-smelling herbs. Bakja's Shampoo is gentle enough to use everyday on all types of hair.
17.Herbal Deodorant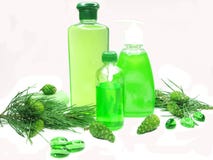 Our herbal deodorant allows the body to perspire, which is a natural cleansing process necessary to release toxins. This essential oil blend of Sage, Lemon and Lavender minimizes and neutralizes odor naturally. So you can smell great all day, every day.
18.Herbal Face Cream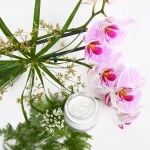 Herbal face creams use the power of herbs to help with different aspects of skin care.  The creams are used for acne clearing and complexion problems, to detoxify the skin and to cleanse the face. The herbs penetrate deep into the pores to clean out the dirt, oil and grime; calm inflammation; and fix complexion issues.


19.Herbal Air Freshener
Get rid of bad smells with truly natural air fresheners which offer a wide array of great-smelling options that can neutralize odors, while at the same time helping soothe your mind or boost your mood. Instead of fake, potentially harmful scents, opt for these safe ways to replace unpleasant odors with uplifting ones.
20.Herbal Body Lotion
Herbal Body Lotion delivers multiple benefits as it moisturizes, firms, softens, protects and soothes the skin. With its fragrance and containing a combination of naturally derived ingredients the cream is light and non greasy, and absorbs well into the deep layers of the skin.