BAKJA Health Movement offers premier home health care that includes skilled nursing, nursing aide, social work, occupational therapy, speech therapy, and physical therapy.A trusted member of the community for over 26 years, BAKJA Health Movement is here to provide the care that you and your family need to get healthy and stay healthy.
Contact us to schedule an appointment and begin your life of health and wellness.
We offer the following services:
-Personal care (sometimes referred to as residential care) is care that is provided by trained carers rather than nurses. Personal care is designed for those who need assistance with what we call the activities of daily living; for example washing, dressing, eating and mobility.
-This is care provided by specially trained Nurses and trained carers and is designed for those that require nursing care as well as what the activities of daily living. In many cases a social worker will have carried out an assessment to determine what level of care a person requires.
-We offer a range of short-term or respite care packages in our homes for people that do not require long stay or permanent admission to a care home. Respite stays also build a relationship between the individual, the carer, the home and staff, that can be beneficial should a more permanent stay at the home become necessary at some point in the future.
Our aim is to help those who come to live with us , however short their stay, to remain in control of their own lives, as far as possible, and enable them to maintain their independence.
-It is our aim to provide people with a positive alternative to hospitalization be it avoidance of admission or to reduce the length of in patient stay. We are committed to help build links between the public and independent sector and we continue to seek ways to develop Intermediate Care services and improve opportunities for rehabilitation.
5.Dementia and Private Retirement
-Expert staff and specialised facilities for people with dementia related illnesses such as Alzheimer's. Security and independence in luxury, self-contained apartments and bungalows provided by Bakja Health Movement.
6.Nursing and End of Life Care
-24-hour personal support and accommodation with specialist care from qualified nurses. Holistic care that gives the best quality of life for both residents and their families during a difficult and emotional time.
7.Residential and Physically Disabled Care
-Accommodation, meals and expert care for people who find it difficult to cope at home or need full-time care. Registered care for people aged between 18 and 65 with physical disabilities.
8.Respite,Convalescent and Parkinson's Disease Care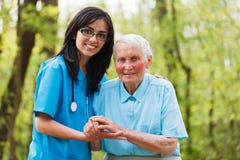 -Temporary stays in BAKJA care homes, whether to recover from an operation or illness or to give full-time carers a rest.
Other Services Include:
Senior Citizen Day & Night Care Services (Long & Short Term live-in Accommodations)
Group & Individual Weight Loss Therapy
Physical & Fitness Sessions
Alternative Medical Treatment for Various Ailments
Convalescent Facilities
Phytotherapy (Herbal)
Individual & Group Psychotherapy (English & German)
Herbal Steam, Massage & Cosmetic Treatment
Nutrition Therapy
Therapy for the Physically Challenged
Colon Cleansing etc.